Newsletters
Tips for Meeting the New IECC 2021 Requirements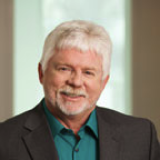 Dec 15, 2022
by Thad Goodman
OnBoard Newsletter | December 2022
Without Exterior Continuous Insulation, Baby, it's Cold Inside
As an architect, you're building a better future for everyone by specifying the right products. The updated 2021 International Energy Conservation Code® (IECC) reinforces that. The new code requirements will improve overall energy efficiency by 9.4% and reduce greenhouse gases by 8.7%. In addition, climate zone provisions have been updated to include a new Climate Zone 0 (with 10% of U.S. counties also being assigned different climate zones).
How will these changes impact your commercial and residential projects? Which products will make it easier for you to meet or exceed the 2021 IECC® updates? For both commercial and residential building envelopes, the new code requires increased insulation and reduced fenestration U-factors and solar heat gain coefficients as well as revised building envelope air leakage requirements.
And that leads to our winter holiday theme: Without exterior continuous insulation, baby, it's cold inside. Specialized continuous insulation products, like PermaBASE CI® Insulated Cement Board, help reduce heat loss due to thermal bridging — whether for a hospital, retail, multifamily housing or any building type.
According to PermaBASE Product Manager Tony Fuller, "PermaBASE CI can address so many construction challenges and design aesthetics, and it's suitable for all different types of commercial and residential applications. The product can meet the latest IECC energy requirements while also speeding up your installation process. Easily one or two installation steps can be deleted." There are also three thicknesses (1", 2" and 3") available — one to suit every climate zone.
So, while increasing energy efficiency, PermaBASE CI will also help spaces stay warmer during winter, which is our concern this season, and cooler during summer. Besides impacting the temperature, continuous insulation can defend your building from intruding water and potential damage. This all translates to overall cost savings and structural longevity. And who doesn't want that?

See how PermaBASE CI will help you meet the latest IECC requirements in the video below. For more information about PermaBASE CI, please reach out to your trusted regional construction design manager.

"The IECC is revised every three years. The latest edition addresses energy efficiency with regard to cost, energy usage, use of natural resources and the impact of energy usage on the environment. The Building Envelope Requirements are found in Chapter 4; Section C 402. Chapter 4 contains energy efficiency provisions for the building envelope and provides a performance alternative to allow for energy compliance other than prescriptive methods."
Pat Grotlisch
Pat Grotlisch
Construction Design Manager
National Gypsum Company
"In many areas of the country, you need multiple layers of insulation to meet these increased requirements for thermal protection. Make that outside layer PermaBASE CI Insulated Cement Board to allow a solid surface for installation of all your Thin Brick, Cultured Stone or EIFS needs."
Thad Goodman
Thad Goodman
Construction Design Manager
National Gypsum Company
Sustainability Documents - New Environmental Product Declarations
Are you researching the environmental impact of various gypsum board and cement board products? Then you'll want to check out our product-specific Type III EPDs.
Project Profile: The Ohio State University Wexner Medical Center Inpatient Hospital
Owner: The Ohio State University, Columbus, OH

AE/Design Architect: Henningson, Durham & Richardson (HDR), Omaha, NE
General Contractor: Walsh/Turner Joint Venture, Louisville, KY

The new inpatient hospital at The Ohio State University Wexner Medical Center will offer a unique approach to healing, assessing and teaching. This $1.79 billion addition is slated to open in 2026. At 1.9-million square feet, it will be The Ohio State's largest single-facilities project.

Finish Your 2022 CEUs with Two New Courses

Fulfill your CEUs with these new 2022 options, which focus on area separation wall systems and indoor air quality. Contact your regional construction design manager today to schedule one of National Gypsum's continuing education courses.

Happy holidays from National Gypsum's technical marketing team! From expertise on building products in fire- and sound-rated assemblies to specifying the best products for your next project, we have a representative available to provide architectural design assistance every step of the way. We are here to help you design and build better.  Connect now!