Newsletters
Simplify Your Assemblies With These Six UL Designs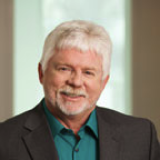 Jun 27, 2023
by Thad Goodman
OnBoard Newsletter | June 2023
We curated a portfolio of six UL designs to simplify your fire-rated assemblies in commercial, metal-framed construction. They are so versatile you can use them to build virtually every wall in your building.


Specify these six for commercial, metal-framed construction
V438 | This UL design has multiple installation options for 1- to 4-hr. fire ratings. The assembly is tested with 25-gauge steel studs at 24" o.c. All UL-approved partition designs are minimum requirements. This means a tighter stud spacing, a heavier gauge or a wider stud is allowed per UL "Guide Information for Fire-resistance Ratings."

W419 | For 1- to 4-hr. rated shaftwall assemblies.
V488 | For 1- to 2-hr. rated chase walls, typically used for sound or plumbing chase walls with two rows of studs.
V497 | For 1- 2-hr. rated partitions that can only be installed from one side.
V449 | For unbalanced 2-hr. rated partitions with one layer of 5/8" gypsum board on one side and three layers on the other. This UL design is often used when you need to convert an existing 1-hr. rated wall to a 2-hr. rating.

W469 | For 3/4- to 3-hr. load-bearing fire-rated design.

Stay up-to-date with National Gypsum's fire-rated assemblies
By specifying these UL designs, you can always ensure you have the most up-to-date version available. National Gypsum is constantly updating our fire-rated assemblies, and any new iterations to a UL design will automatically be reflected in your project specification and partition schedules.

GridMarX®, MaX 12® and MaX 16® increase productivity and profitability
When utilizing UL designs that incorporate Gold Bond® gypsum board products with GridMarX installation guide marks, along with MaX 12 or MaX 16 fastener patterns, you can experience a boost in on-site efficiency. This can lead to notable reductions in both material and labor expenses, making these innovations a valuable asset to any project

For help with fire-rated horizontal membrane assemblies
At times, it may be necessary to install a horizontal membrane assembly in order to safeguard ducts, construct corridor ceilings, and fulfill other similar needs. Check out our article titled "Looking for Better Horizontal Membrane Assemblies?" to explore our recommended fire-rated options and find suitable solutions for your requirements.
"National Gypsum offers a wide range of UL design options that can assist architects in developing commercial, fire-rated designs. For instance, UL V438 simplifies the process of specifying 1- to 4-hour non-load-bearing walls. In addition, our AIA course titled "Understanding the UL Fire Directory 101" provides an in-depth explanation of how to navigate the UL Fire Resistance Directory. During our course sessions, we highlight National Gypsum's single-sided 1- to 2-hour UL V497 non-load-bearing assembly, which many architects wish they had known about earlier."
Alan Zeedyk
Alan Zeedyk
Construction Design Manager
National Gypsum Company
"One of the advantages of utilizing UL's online fire-resistance directories is the peace of mind that comes with knowing you have access to accurate and current information. The UL Product iQ certification directory is continuously updated with the latest test results from National Gypsum, ensuring you have the best options for your fire-rated needs on any core type approved in your chosen UL design."
Thad Goodman
Thad Goodman
Construction Design Manager
National Gypsum Company
Resource Spotlight | PURPLE Peace of Mind
Your build is a reflection of your reputation and our products. Specify PURPLE and get peace of mind on your next project. The Gold Bond PURPLE family of products offers the industry's most diverse line of mold- and mildew-resistant drywall products. Learn more here!

Project Profile | Berkeley Commons Life Science Campus

Photo courtesy of J&J Acoustics, Inc.
Owner: Lane Partners | Menlo Park, CA

Architect: Gensler | Oakland, CA
General Contractor: Devcon Construction, Inc. | Milpitas, CA

Drywall Subcontractor: J&J Acoustics, Inc. | Santa Clara, CA
Slated for completion in late 2023, Berkeley Commons will be home to two Class-A, three-story R&D buildings. A premier life science campus, offices will hum with world-class science labs, research, innovation and technology – challenging the best minds to pursue their passions.

Read more about this project and the products used.
Expert Connection
From expertise on building products in fire- and sound-rated assemblies to specifying the best products for your next project, we have a construction design manager available to provide architectural design assistance every step of the way. We are here to help you design and build better. Connect now!

Want to stay up-to-date? Sign up for our newsletter here.