Newsletters
How to Modify UL Fire-Rated Designs
Oct 31, 2023
by Pat Grotlisch
OnBoard Newsletter | October 2023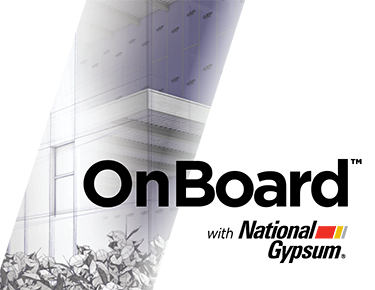 How to Modify UL Fire-Rated Designs

Although UL fire-rated walls are tested with specific materials under certain conditions, changes to UL fire-rated designs are permitted. Options are available to adjust the tested UL fire-rated designs. Here are a few FAQs we receive from architects who want to modify UL designs to meet their project-specific needs:

Q: I need to increase the STC of my UL-rated wall assembly. Can I add insulation in the cavity when the UL design doesn't show it?
A: Yes. The addition of mineral fiber insulation in any thickness and with and without facers is permitted in the stud cavities of any wood stud or steel stud wall assemblies described under the U300, V300, W300, U400, V400 and W400 series of wall designs.

Q: The UL design was tested with 3-5/8" deep steel studs and I need to use 6" steel studs. Is this acceptable or do I need to find a different UL design?
A: Stud dimensions are minimums, so you can always go larger. You can substitute 6" studs in UL designs that specify 3-5/8" studs.

Q: I need to add a plywood panel to support my electrical equipment. Can I add plywood over the gypsum board in a UL fire-rated design?
A: Wood structural panels are permitted to be applied either as a base layer (directly to the wall framing and under the gypsum board), in between gypsum layers or over the top of the completed gypsum board wall.


What are the UL allowances?
When considering UL fire-rated assemblies, it's important to view them as the minimum requirements. Take walls and partitions, for instance. The size of studs should be seen as the minimum standard, while the spacing of studs is the maximum allowed unless otherwise specified in the individual designs.
Similarly, the spacing between parallel rows of studs is a minimum unless listed differently in the individual designs. This means there is room for flexibility, such as reducing the space between studs or opting for a thicker gypsum board.
You can find detailed allowances in the front section of Volume 1 of the printed UL Fire Resistance Directory (no longer maintained or printed by UL) or in the Design Information Section for Fire-Resistance Ratings on the UL Product iQ® website. Product iQ is UL's online directory offering trusted UL certification information.
Per the UL Design Information Section on the UL Product iQ website, examples of other modifications you can make to walls and partitions include:
Adding mineral fiber insulation in any thickness with and without facers in the stud cavities of any wood or steel stud wall assemblies.
Substituting screws for nails. Most UL designs include an option for screw attachment. Where screws are not listed in a UL design, you can substitute them for the specified nails if they have the same head diameter, length and spacing.
For gypsum board and gypsum board joint treatment
Generally, specified gypsum board thicknesses in UL designs are minimums. Greater thicknesses of gypsum board are permitted if the fastener length is increased to provide equal or greater penetration into the frame. You can add additional layers of gypsum board to any design, however, gypsum board used on walls and partitions should be oriented (vertically or horizontally) as specified.
Unless specified, all gypsum board systems (except those with pre-decorated or metal-covered surfaces) have joints taped and joint fastener heads covered with one coat of joint compound (fire taped).
For more information about UL allowances, consult the Design Information Section for Fire-Resistance Ratings on the UL Product iQ website.
Still wondering whether you can modify a certain UL fire-rated design?
Talk with your construction design manager about your project-specific requirements or reach out to book a related continuing education session, Understanding the UL Fire Resistance Directory. You'll learn how to select UL-certified fire designs using the UL Fire Resistance Directory resource, UL Product iQ. UL no longer publishes the bright orange books, so the best way to find the latest UL-certified fire designs is to access UL Product iQ.
Remember, your construction design manager is an educational partner, here to help your team understand important industry topics you don't have the time or resources to cover.
"Understanding the UL Fire Resistance Directory is consistently the most requested AIA Lunch N Learn that I provide to architectural firms. It generates questions during the presentation and follow-up emails from the attendees. It is also an excellent training tool for recently hired members of the firm."
Pat Grotlisch
Pat Grotlisch
Construction Design Manager
National Gypsum Company
"Gypsum products are vital to steel- and wood-framed fire-rated assemblies. Knowing the various ways UL ratings can be met with small alterations can help keep projects moving. This applies to the design phase as well as times when project alterations must happen during construction."
Thad Goodman
Thad Goodman
Construction Design Manager
National Gypsum Company
Product Spotlight | Gold Bond® Fire-Shield® Gypsum Board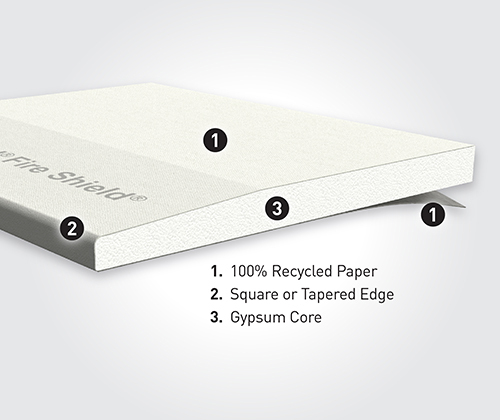 Gold Bond Fire-Shield Gypsum Board can be used for single- or multi-layer drywall construction. The greater thickness (5/8") provides increased resistance to fire. In addition to Fire-Shield Gypsum Board, the following Gold Bond high-performance gypsum board products are UL classified and listed in the most common fire-rated UL designs for wood and steel stud partitions:

Learning Opportunities
NGC Blog - Discover a wealth of information on the NGC Blog, where we share insightful articles on a wide range of topics. From designing fire and sound wall assemblies to exploring the impact of high-performance building products, take your expertise to the next level by delving into the NGC Blog today.
Continuing Education - Expand your knowledge and skills with our wide array of in-person and online continuing education courses, all of which are eligible for AIA learning credit. Contact your construction design manager today to schedule your next course.
Expert Connection

From expertise on building products in fire- and sound-rated assemblies to specifying the best products for your next project, we have a construction design manager available to provide architectural design assistance every step of the way. We are here to help you design and build better. Connect now!

Want to stay up-to-date? Sign up for our newsletter here.