Sustainability
Building Futures Steering Team
Meet the team ensuring National Gypsum prioritizes sustainability, contributes to our communities and upholds our commitment to future generations
We assembled a team of leaders and innovators from across our family of companies to discover how National Gypsum can make building better futures a part of everything we do. Together, the team ensures National Gypsum prioritizes sustainability, contributes to our communities, and upholds our commitment to future generations. 

Meet the team driving our progress:
Craig Robertson - Vice President of Technology, Innovation and Sustainability
"We have big goals, but looking back on our history, big goals have never deterred us," said Robertson. "With innovation and community at the forefront of our minds, we are taking the necessary small steps to make big advances. This steering team will get us started and the 'One Team' will see it to fruition. We are all looking forward to what's next."
Mundise Mortimer leads the Sustainability Steering Team for National Gypsum Company and its family of companies.

"Sustainability is delivering on our purpose: Building Products for a Better Future®," said Mortimer. "We will continue to grow while reducing our environmental impact."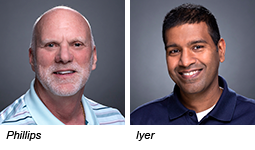 John Phillips, regional manufacturing manager, will lead the Gold Bond® operational excellence team. The areas of emphasis for the team include reducing manufacturing emissions in areas of energy, water, reclaim and waste.

"Every plant teammate wants to do his or her part to create a more sustainable environment," said Phillips. "I look forward to working with the team to make sure we can translate our goals into actions so that everyone understands how their role impacts our success."
RG Iyer, manager of technology, will oversee the innovation team. Iyer will convene Technology Innovation Center (TIC) scientists and thought leaders to advance new product innovations using environmentally focused principles.

"I am looking forward to working with the TIC and manufacturing teams on innovative ideas that will not only support our immediate effort in reducing greenhouse gas emissions but also our long-term efforts on water-and energy-usage reduction and creating a greener portfolio," said Iyer.

MJ Cabana, general manager, cement board, and Joey Penna, general manager, interior finishing products, will co-chair the PermaBASE® and ProForm® operational excellence teams. They will strengthen efforts around energy, water and waste.

"I am so excited to be a part of such an important initiative and help coordinate the efforts with the PermaBASE team," said Cabana. "This will not be an easy task, but with our 'One Team' approach, the PermaBASE associates will get creative and help pave the road to forge a better future for generations to come."
"I am thrilled that we are focused on this important effort, and I look forward to working with the ProForm team to help share the future of sustainability," said Penna.
James Phipps, director of environmental affairs, will head the environmental reporting team. The team will focus on standards, auditing and reporting.

"Meghan Zehringer, corporate environmental engineer, and I look forward to being the 'official scorekeepers' for our sustainability resource and energy-reduction efforts," said Phipps. "We can't wait to measure and document our future successes to the 'One Team.'"
Amy Hockett, national marketing manager, architectural services/sustainability, will chair the product stewardship team. The team will focus on transparency.
"With the demand for sustainable building products on the rise, architects are frequently requesting products that minimize environmental impacts while maintaining performance characteristics," said Hockett. "Providing product transparency documentation and understanding our material ingredients are foundational to meeting those demands. I'm excited to be part of the sustainability steering team to ensure we are providing optimized products that meet our customers' requirements."
Beth Straeten, director of corporate communications, will oversee the engagement team. The team will concentrate on enabling all members of the 'One Team,' as well as customers and community members, to gain a deeper understanding of our goals and successes.