Newsletters
What You Should Know About Cavity Shaftwalls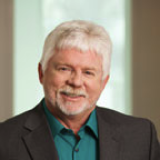 Nov 1, 2019
by Thad Goodman
OnBoard Newsletter | November 2019
Do you know everything you need to know about cavity shaftwall systems? We receive many inquiries about them.
Used in commercial construction, cavity shaftwall systems are non-load-bearing, 1-hour to 4-hour, fire-rated partitions constructed from one side and used to enclose elevator shafts, stairs and mechanical shafts where the design requires resistance to both fire and air pressure. These systems can also be used as fire-rated, interior partitions where access is restricted to one side and as fire-rated, horizontal membranes.
Since many of you will be specifying cavity shaftwall systems for upcoming projects, we thought it would be helpful to share some of our most frequently asked questions and answers.
Answers to the Most-Asked Questions About Cavity Shaftwalls
Is it permitted to stack 1" shaftliner panels in a cavity shaft system?
Yes, when the height of the assembly exceeds the length of a liner panel, then one liner panel is stacked on top of the other. No joint treatment or blocking is required at the horizontal panel butt joint. Use factory cut ends to create a tight horizontal joint.
When is a hardened shaft required and how do we achieve and specify a hardened shaft?
Per 2015 IBC 403.2.3 all buildings over 420 feet tall and buildings over 75 feet of Risk Category III or IV (buildings with lots of people or buildings that are important during emergencies, such as hospitals) are required to meet hard- and soft-body impact requirements per ASTM C1629. There are multiple ways to achieve these, but the easiest way to meet both requirements is to use Gold Bond® BRAND Hi-Impact® XP® as one of the gypsum board layers.
How are cavity shaftwall corners constructed?
See The PURPLE Book® II for recommendations on how to construct shaftwall interior and exterior corners. National Gypsum's corner details are on pages 68 -79, which include recommendations for both 1- and 2-hour construction.
Can horizontal shaftwall assemblies be used for a rated corridor ceiling?
Yes, National Gypsum has several options for rated horizontal systems: 2-hour rated UL Design G586 or 1- and 2-hour horizontal shaftwall assemblies per UL Evaluation Report: ER R3501-02 (Section 6.3.1). These are typical horizontal assemblies used in a fire-rated corridor.
Can cavity shaft systems be used for fire-rated mechanical and vent shafts in wood-framed buildings?
Shaftwalls were not designed for wood-framed construction, however, the system is utilized frequently for this purpose. Shaftwalls can be constructed from the footer to the roof supported by clipping to the adjacent wood framing. The Authority Having Jurisdiction (AHJ) should approve this type of application.
Are shaftwall stud types interchangeable between UL-rated designs?
There are three types of shaftwall studs: I-studs, CT-studs and CH-studs. They are all used and installed in the same manner. However, some UL assemblies will only list one or two stud types and these are the studs required to achieve that design. Listed stud sizes and gages are minimum requirements – which is the case for all framing in UL designs. National Gypsum's cavity shaftwall designs primarily list all three stud types, therefore any shaft stud type can be used.
How can I achieve a higher STC shaft assembly?
Insulate the wall, use resilient channels or sound isolation clips, and/or install Gold Bond® BRAND SoundBreak® XP® as one of the face layers. Here are a few UL 2-hour rated designs that achieve an STC of 50 or higher: U497, STC 52 (Sound Test: NGC2017007), U498, STC 53 (Sound Test: NGC2015036).
Can the shaft assembly overhang the slab edge – and if so, how much?
Yes, 3/4" max. without additional support. For reference, visit The PURPLE Book® II page 80.
What is the recommended patching method for cavity shaftwall systems?
Patch recommendations can be found in The PURPLE Book® II on pages 92-95.
What are the suggested elevator door framing and guide rail details in cavity shaftwall assemblies?
Both details are illustrated in The PURPLE Book® II on pages 89-91.
Am I required to tape face panel joints in a fire-rated shaft assembly?
Yes, finish layer board joints must be taped to a Level 1 per GA-214. This is also known as fire taping. Per NGC UL listed shaftwall designs, outer layer gypsum board joints must be taped for shaftwall systems.
More Questions About Cavity Shaftwall Systems?
Call or email your Construction Design Managerfor more information. Also, if you have additional questions about products to incorporate, don't hesitate to reach out. We're here to help you design and build better.

"Shaftwall and area separation wall gypsum product assemblies are options for many building types. Concrete Masonry Units (CMUs) and concrete walls have been and will always be excellent choices for fire protection. Gypsum has carved out a place in the built environment with its unique fire resistance. Knowing where and when to use both of these options can save money and time on construction projects. Call our tech line (1-800-NATIONAL) early and often for support."
Thad Goodman
Thad Goodman
Construction Design Manager
National Gypsum