Newsletters
PURPLE Book® II Has More Details and Drawings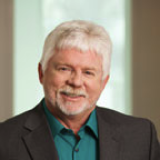 Jun 1, 2020
by Thad Goodman
OnBoard Newsletter | June 2020
In 2013, National Gypsum Construction Services developed the original PURPLE Book® to help provide solutions to common fire-rated assembly problems in commercial construction. It was so popular that we updated it, and the second edition is available: The PURPLE Book® II. It's still the only resource in the industry that illustrates in detail how fire-rated gypsum assemblies intersect with other building components, like elevator shafts or steel beams.
Contains Answers to Our Most Frequently Asked Fire-Rated Assembly Questions
When designing for commercial construction, it's easy to detail the individual building components – the wall, the floor, the stairwell, the elevator – but this resource shows comprehensive drawings of how the assemblies fit together at different transitions.
This book includes new NGC fire-rated wall and ceiling assemblies, new corner details for steel stud partitions and shaftwall assemblies, and new repair details for shaftwall assemblies.
We think you'll appreciate the level of detail. There are more than 100 technical drawings for many system details you will encounter when developing your steel-stud projects. For example, we show options to stagger gypsum board joints for horizontal and vertical, 1- and 2-hour walls, with all the corner configurations we could think of. You'll also find information about GridMarX® and MaX 12® fastener pattern detail, highlighting National Gypsum's 12-inch on-center fastener pattern for 1-hour assemblies.
For the past five years, architect Sam Halverson, Manager - Construction Services for National Gypsum, has collected questions from customers, along with his 1-800-NATIONALcolleagues, Mark Chapman and Jim Farrell. The result: Every page in this book contains detailed answers to those most frequently asked questions about fire-rated commercial construction.

"The PURPLE Book® has become an industry favorite, highlighting best practices and UL code references for job sites and code officials across the country."
Thad Goodman
Thad Goodman
Construction Design Manager
National Gypsum
Has More Drawings and Fewer Words
This book also accommodates a general preference for more drawings with fewer words. The difference between this latest PURPLE Book® II and our original PURPLE Book® is additional details. With a five-year publishing interval between the two versions, what was previously 97 pages is now 120.
An example of what you'll find in the second edition: There are 15 pages dedicated to "How to Build a 1-Hour Wall" because there are a million different ways to do it. If you specifically want to know how to build a 1-hour, fire-rated design for U465, the options are there, on eight pages, illustrating how to draw that one UL design.
The Only Resource of Its Kind in the Industry
This resource will help determine how to build – or not to build – fire-rated assemblies. It answers your questions and provides peace of mind, knowing that National Gypsum Company has your back. If you haven't already, check out this go-to resource for architects, contractors and inspectors — you may even want a copy for your desk and one to leave in your vehicle for job-site visits.
To request a printed copy, contact your Construction Design Manager today. A pdf is also available on our Design Center.
We're all here to help you design and build better – with valuable resources like the PURPLE Book® II.

Click here to read previous editions of the OnBoard Newsletter.