Newsletters
How Important is Wellness in Your Designs?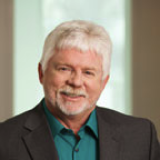 Aug 17, 2021
by Thad Goodman
OnBoard Newsletter | August 2021
How to add wellness and comfort to your building designs
The pandemic reminded us how many things are out of our control. But we can make healthy choices about how we live and design and build. The building products you specify can contribute greatly to an occupant's comfort and well-being. And as any happy client will tell you, that is priceless.
Good acoustics, access to natural light, pleasing aesthetics, and sustainable materials all play a role in adding wellness to your designs. Yet in any business or residential environment, indoor air quality (IAQ) may have the most important effect on an individual's productivity and health.
Healthy indoor air quality is a cornerstone of wellness
According to the Environmental Protection Agency (EPA), "Americans spend 90% of their time indoors, where the concentrations of some pollutants are often two to five times higher than typical outdoor concentrations." Associated health effects range from headaches and irritation of the eyes and nose to respiratory diseases and even cancer. There is also a relationship between IAQ and student classroom performance or office productivity.
As an architect, you can help prevent occupants' exposure to harmful indoor air pollution. As our scientific understanding continues to evolve, there is no question that specifying certain products to enhance IAQ is essential to green building and occupant health and comfort.
Specify GREENGUARD® Certified to design healthier
To help create healthier indoor environments and indoor air quality, both GREENGUARD Certifications and GREENGUARD Gold Certifications, which are more stringent, guarantee that select products are low-emitting and low-VOC (volatile organic compounds). Low-emitting products do not release significant pollutants into the air. VOCs are chemicals known to cause illness and allergic reactions, and low-VOC products meet the threshold levels of compliance for reduced emissions and content standards.
GREENGUARD Certified products meet some of the most rigorous third-party chemical emissions standards. GREENGUARD Gold Certified products are tested for additional chemicals to ensure acceptable use in schools and healthcare buildings. GREENGUARD Gold Certified products must also comply with the requirements of the California Department of Public Health (CDPH) standard testing method for VOC emissions (California Section 01350). GREENGUARD allows 500 μg/m3 total VOCs while GREENGUARD Gold allows only 220 μg/m3 total VOCs.
For details about Gold Bond®, PermaBASE®, ProForm®, DEXcell® and other building products that are GREENGUARD Certified or GREENGUARD Gold Certified, visit our Design & Resource Center. To calculate how these products will contribute to the overall wellness of your designs, consult the Green Product Score (GPS) calculator.
"Manufacturers like Gold Bond Building Products, ProForm Finishing Products, and PermaBASE Building Products spend significant dollars to provide products that reduce VOCs in the built environment. Be sure to check out our updated Design & Resource Center for our latest sustainable product documents."
Thad Goodman
Thad Goodman
Construction Design Manager
National Gypsum
Certifications ensure standards are met
Design with confidence when you choose products that meet certifications for specific wellness criteria. You are ensuring that your buildings have the "healthy stamp of approval" for IAQ and other green or occupancy comfort ratings.
At National Gypsum Company, the brands regularly test their products to assess how to make improvements or eliminate raw materials that are not meeting wellness standards. Testing allows them to tweak and develop innovations that adhere to the latest health benchmarks. Many of their products can help you achieve the Indoor Environmental Quality credit Low-Emitting Materials in the LEED v4/4.1 green rating system.
"One of my roles at National Gypsum is to provide project teams with our product declarations that demonstrate compliance with the project's sustainability requirements. Most projects seeking a sustainable building certification, like LEED, require verification for low-emitting or low-VOC content products to achieve indoor air quality credits. Low-emitting products are now readily available in the marketplace. I encourage design professionals to include low-emitting materials as a basis for product selection and specification inclusion, regardless of green rating certification status. Afterall, we spend most of our time inside buildings, so it is important that we work together toward achieving healthier indoor environments."
Trang Schwartz
Trang Schwartz
Architectural Specialist
National Gypsum
ProForm® Finishing Products with Dust-Tech® Help Promote Wellness
To ensure a safe and healthy indoor environment from installation to occupancy, specify one of these GREENGUARD Gold finishing products. They reduce airborne dust by up to 60%, lessening the impact on indoor air quality. Specifically formulated to reduce airborne dust while sanding, these vinyl-based joint compounds also save time during clean-up. Both are mold-resistant, apply easily, provide an excellent bond and work well for all phases of finishing. Please click the links below for more product information: 

ProForm All Purpose with Dust-Tech Joint Compound
ProForm Lite Blue with Dust-Tech Joint Compound (30% lighter than the all purpose formula)
Project Profile: Sarasota Memorial Hospital, Venice, FL
Scheduled to open in fall, 2021, Sarasota Memorial Hospital-Venice will be a state-of-the-art, four-story, 365,000 square-foot ER hospital. It will have 28-rooms, eight surgical suites, and 110 private rooms. This new hospital will be the most significant expansion in the Sarasota Memorial Health Care System's 94-year history. SMH-V will offer comprehensive medical and surgical care, including cardiology, gastroenterology, neurology, and oncology. Click on the link below to find out which Gold Bond® and ProForm® products will be incorporated into this project.
Read more about the Sarasota Memorial Hospital-Venice project here.
Your NGC Construction Design Manager can help you design and build better
If you have questions or want help choosing building products that will enhance the wellness factor of your designs, contact your National Gypsum Construction Design Manager.